Police Department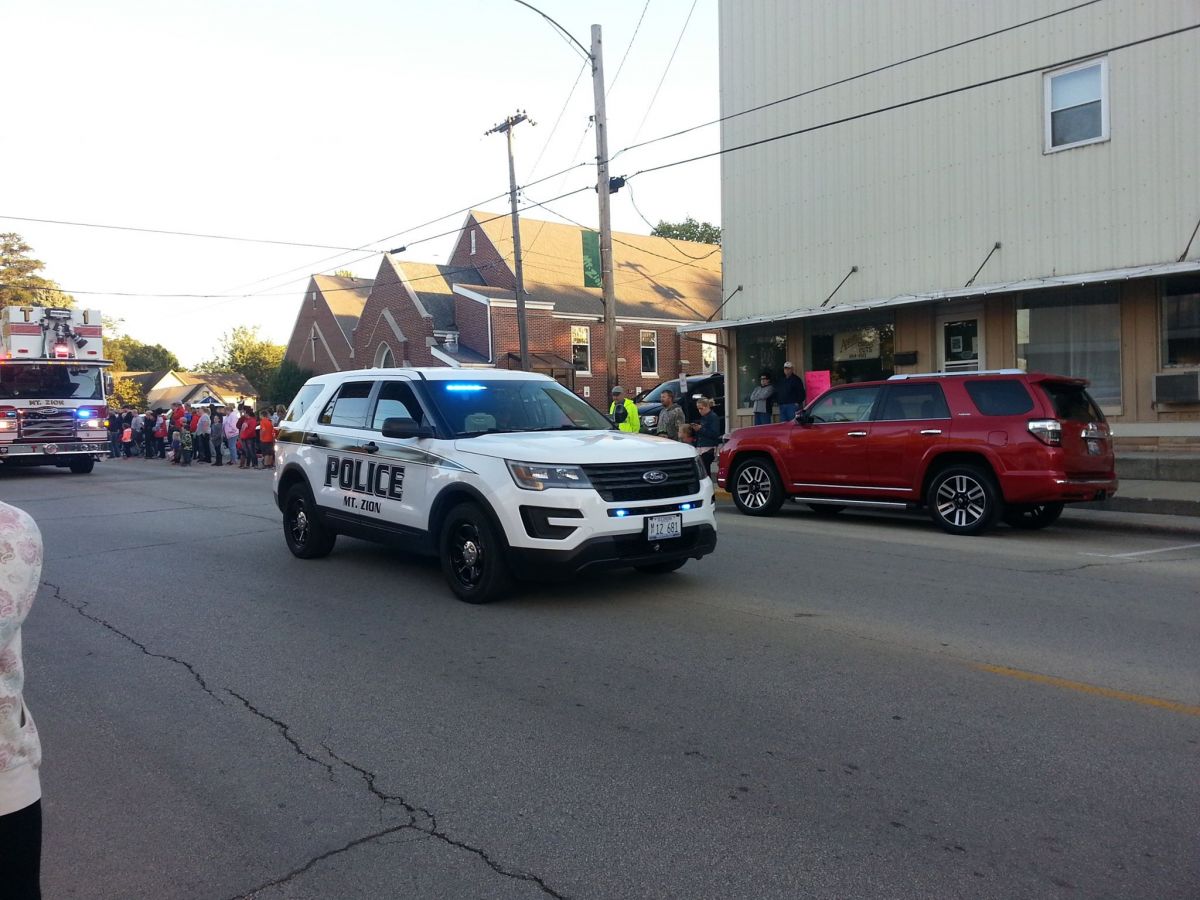 WELCOME!
The Mt. Zion Police Department is made up of 11 officers including the Chief, Lieutenant, 2 Sergeants, 1 Detective and 6 Patrolman. The department also consists of two dispatchers who field incoming calls from 7:00AM until 11:00PM Monday - Friday. With a violent crime rate of 5.4 per 1,000 our proactive approach to community based policing is paying off!
* Mt. Zion has a crime rate 51% below the national average.
* Violent crimes in Mt. Zion are 50% lower than the national average
* In 2015 the Village of Mt. Zion was named as the 13th safest city in Illinois.
OUR MISSION STATEMENT
The Mission of the Mt. Zion Police Department is to reduce crime, maintain peace and order, preserve the rights of citizens, and protect persons and property all through proactive policing and crime prevention.
Frequently Asked Questions
Is burning of yard waste allowed in Mt. Zion?
Open burning is prohibited in within the village limits.  However, burning of landscape waste is allowed under the following conditions:
Between the hours of 9am and sunset
There is sufficient air movement to dissipate smoke, but not when winds are of a high velocity.
Landscape waste must be dry enough to allow an open flame.
Landscape waste must be burned on the property it was generated.
When burning or smoke does not create a hazard, annoyance, or discomfort to neighbors.
Burning must be constantly attended by a competent and responsible person.
When burning does not create a hazard or obstruct visibility on sidewalks or roadways.
Crop residue must be burned more than 1000 feet from residential or populated areas.
For further questions please contact the Mt. Zion Police Department at (217)864 4012 and speak with one of our officers, or refer to Chapter  98: Open Burning in the Code of Ordinances.
Is it a violatioin to park a boat or other trailer in front of my house?
When trailers and RVs are parked in the street it is often a safety hazard.  Often, these vehicles obstruct a lane or cause visibility problems.  It is a violation of Village Ordinance 70.12 to park a "watercraft, recreational vehicle, or trailer" on any public street for over 24 hours. 
What can I do about raccoons or opossums that have become a nuisance on my property?
The Illinois Department of Natural Resources (IDNR) recommends hiring a licensed trapper to remove nuisance wildlife from their property.  Property owners who wish to remove the animal themselves should contact the IDNR to see if they qualify for a Nusinance Animal Removal Permit.  The Village of Mt. Zion does not employ a licensed trapper.  http://web.extension.illinois.edu/wildlife/files/controlling_nuisance_mammals.pdf
Contact Info
Locations
Mt. Zion Police Department
410 W. Main Street
Mount Zion, Illinois 62549
(217) 864-4012