Calendar of Events
No matter what the season, there is always something going on in the Village of Mt. Zion. Keeping our residents informed of scheduled events and local happenings is important.
Know of an upcoming event that we need to add? Give us a call or send us an EMAIL and we will be happy to add it for you.
Upcoming Events
February WINOS 2023
Begins: 2/10/2023 - 6:30 PM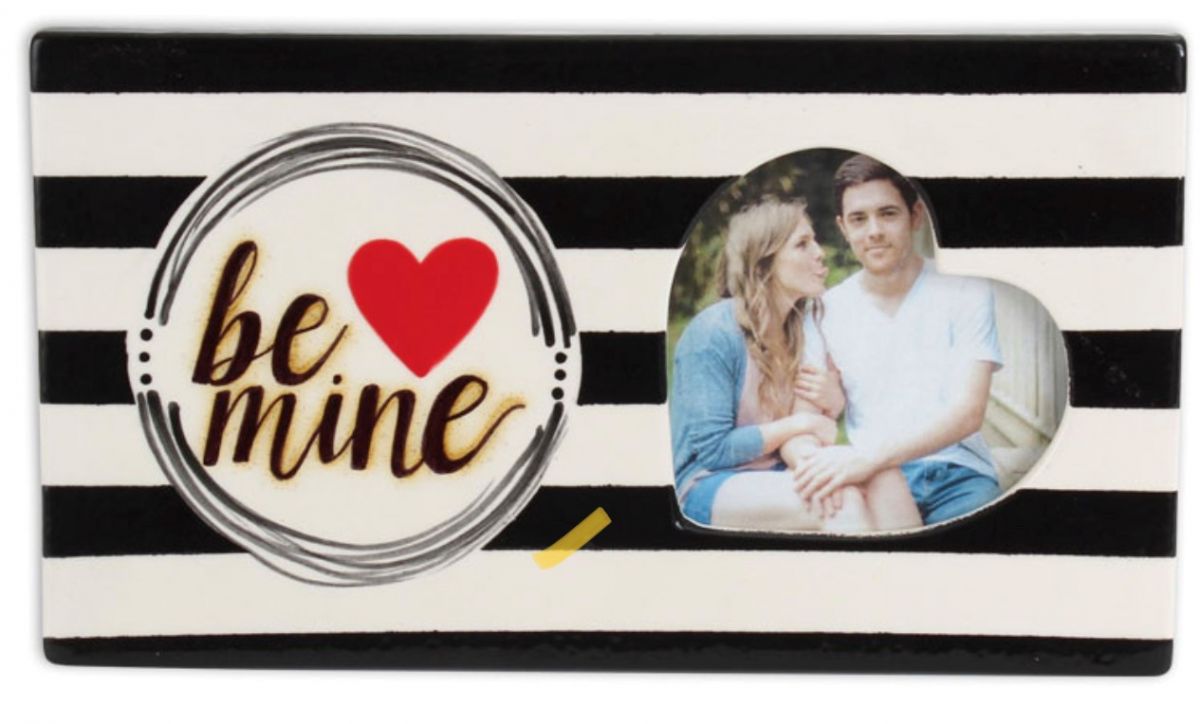 February WINOS
Sign your cupid crew up for our lovely, cute little 2023 February WINOS (Women in Need of Sanity) Val's Frame!!
$28
PRE-PAY REQUIRED TO RESERVE SPOT
Friday, February 10th @ 6:30 p.m.
at the Fletcher Park Rec Center
217-864-5424

t_wilson@mtzion.com
Mardi Gras Casino Night 2023
Begins: 2/11/2023 - 5:30 PM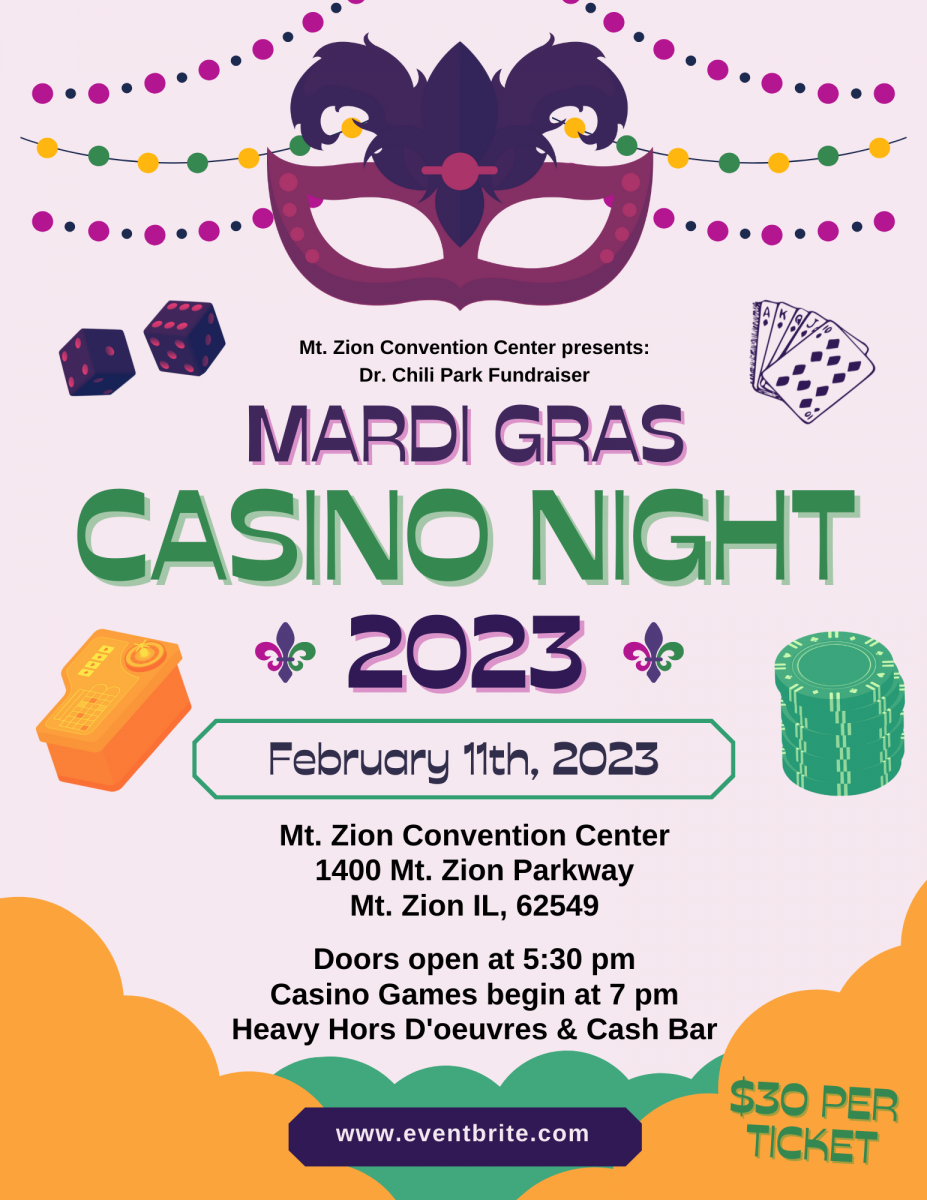 Mardi Gras Casino Night is a fundraiser to generate funds for Dr. Chili Park! Come dressed in your best Mardi Gras inspired outfit, have fun with your friends and family, eat our endless amount of hor devours, listen to the wonderful sounds of 217 Entertainment, and spend a night out with your best, supporting the community, all while having a blast!
When the party begins, guests are are given "funny money" to buy chips at the tables. They can then begin playing the games and competing to win prizes, raffle tickets, or even just bragging rights!
GSH casino parties are the perfect place for gambling novices to learn how to play casino games. The professional dealers are trained not only to deal, but also to teach the games and basic strategies to all guests.
Crafter's Paradise 2023 Events
Begins: 2/24/2023 - 9:00 AM
Ends: 12/17/2023 - 9:00 PM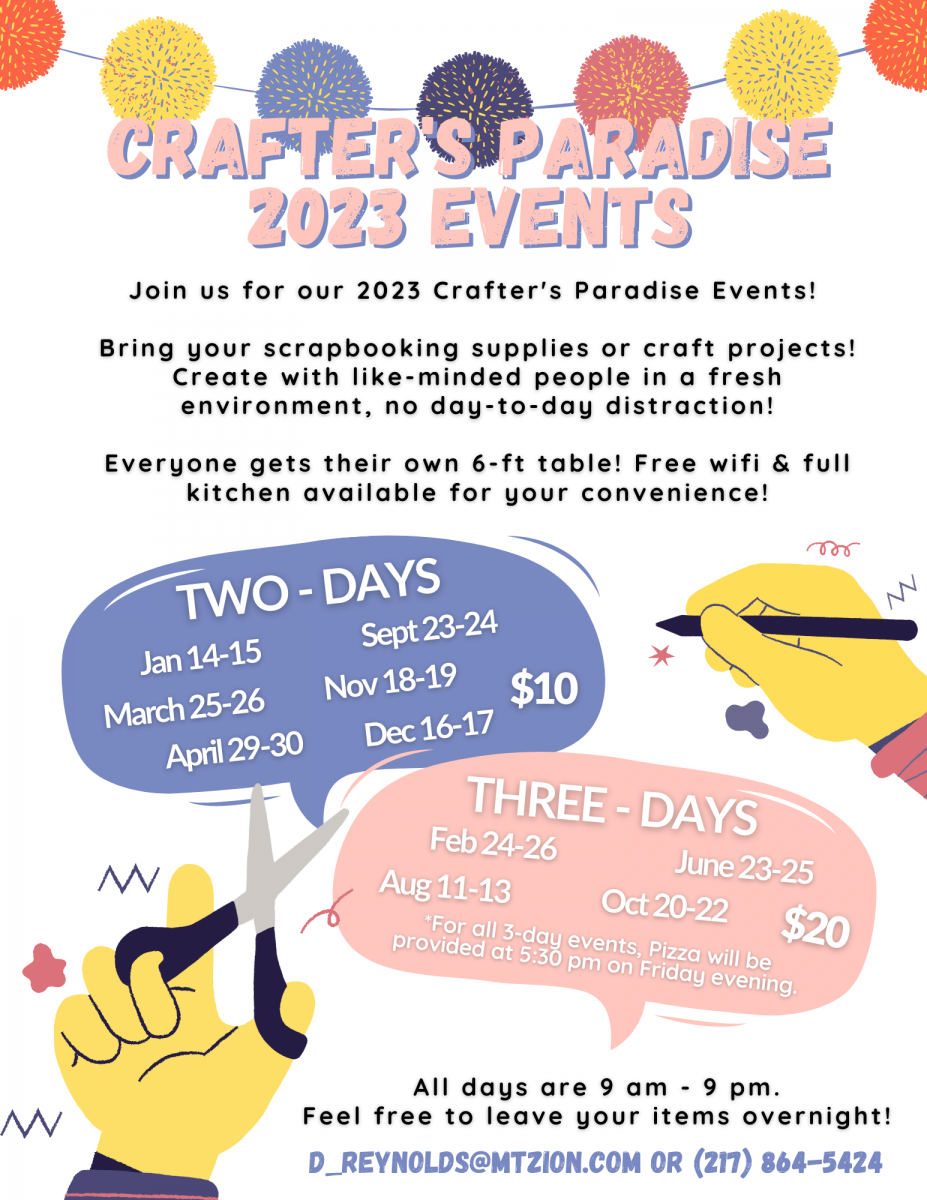 Registration is open for February 2023! To register - email me or call Village Hall at 217-864-5424. Payment must be received by Wednesday, February 22nd!
d_reynolds@mtzion.com
(217) 864-5424
Village of Mt. Zion Spring Craft Show
Begins: 3/3/2023 - 7:00 PM
Ends: 3/4/2023 - 3:00 PM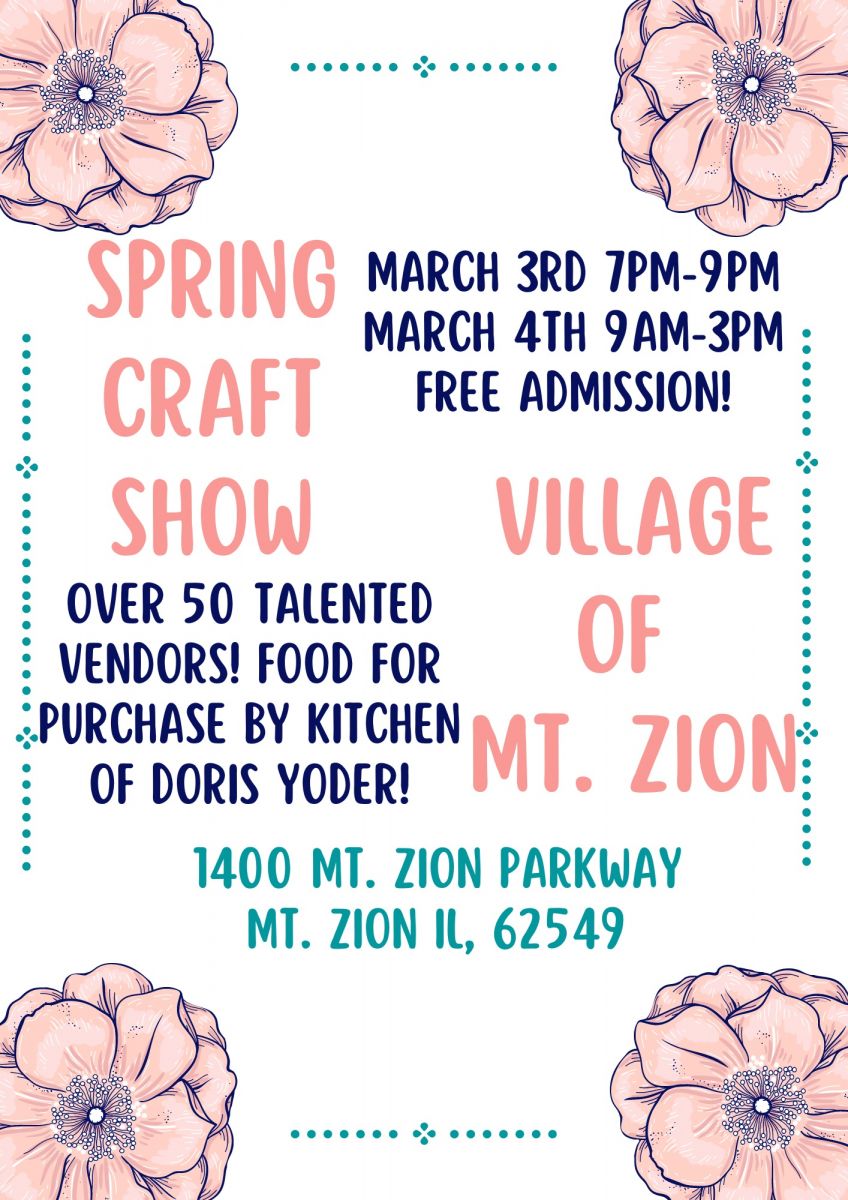 2023 Spring Rummage Sales
Begins: 5/4/2023 - 4:00 PM
Ends: 5/6/2023 - 6:00 PM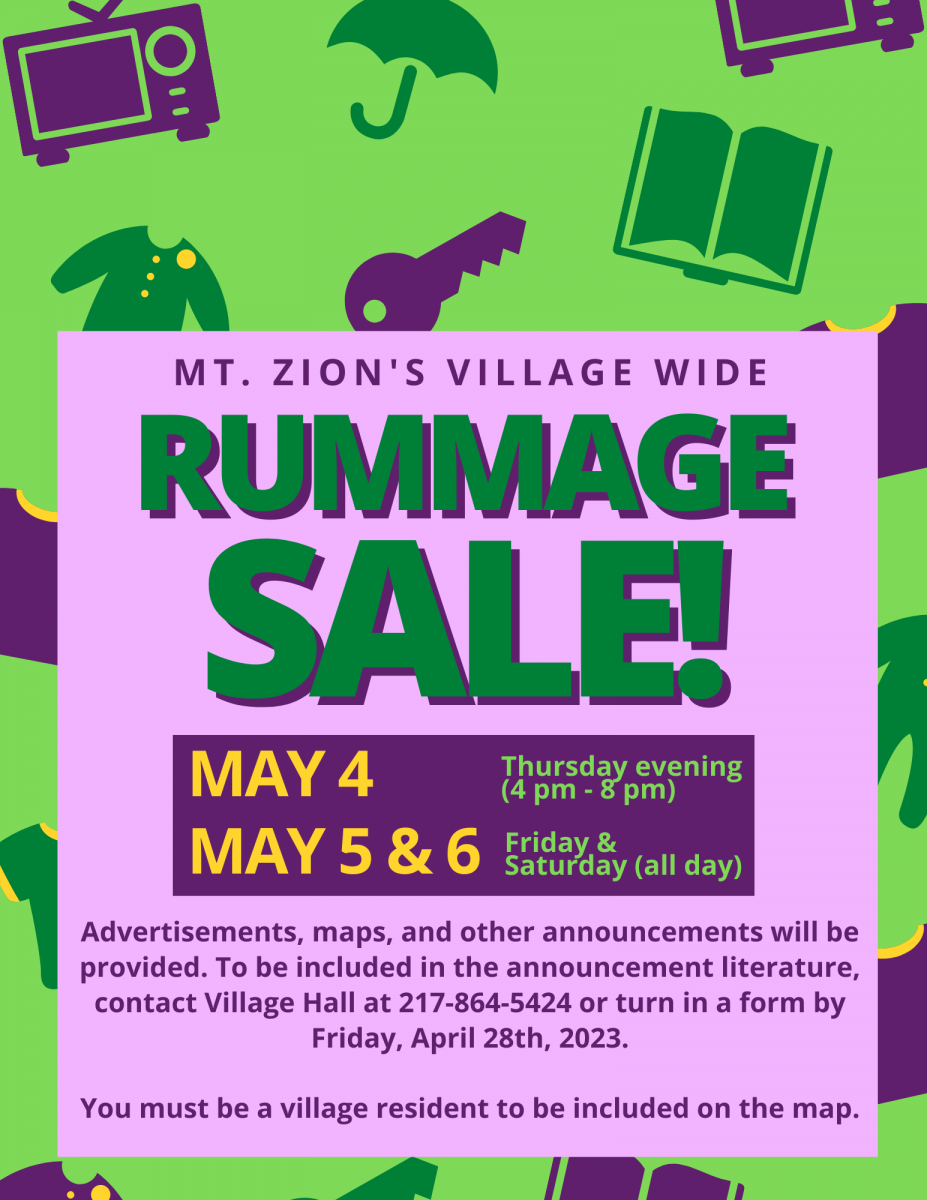 Click HERE to download the form!