Calendar of Events
No matter what the season, there is always something going on in the Village of Mt. Zion. Keeping our residents informed of scheduled events and local happenings is important.
Know of an upcoming event that we need to add? Give us a call or send us an EMAIL and we will be happy to add it for you.
Upcoming Events
Harvest Fest Craft Show 2022
Begins: 8/26/2022 - 7:00 PM
Ends: 8/27/2022 - 3:00 PM
Crafter's Paradise - September 2022
Begins: 9/10/2022 - 9:00 AM
Ends: 9/11/2022 - 9:00 PM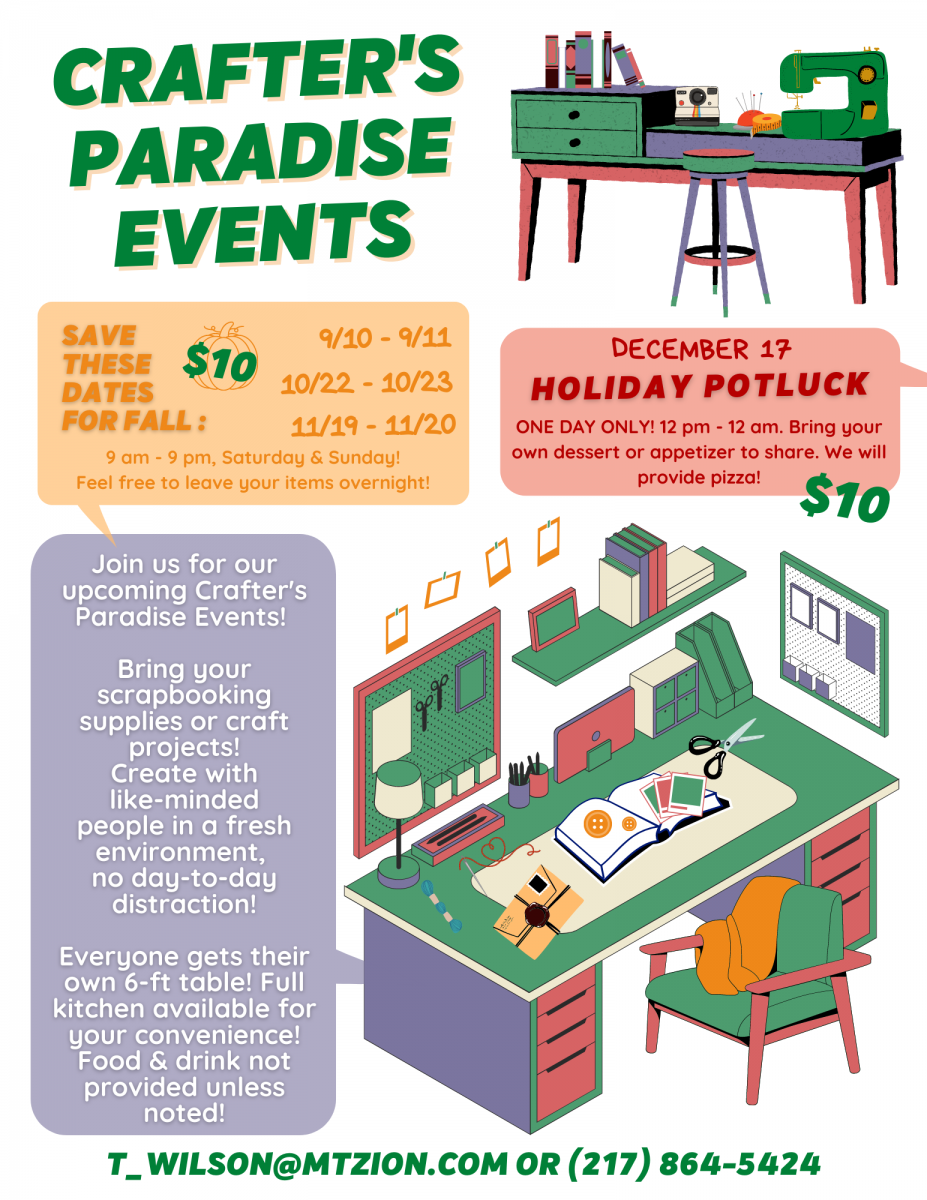 2022 Fall Rummage Sale
Begins: 9/15/2022 - 4:00 PM
Ends: 9/17/2022 - 4:00 PM
The Village of Mt. Zion is proud to help sponsor the Mt. Zion Community Fall Rummage Sale Thursday evening (4 pm - 8 pm), Friday all day & Saturday all day, September 15th - 17th, 2022.
Advertisements, maps, and other announcements will be provided. To be included in the announcement literature, contact Village Hall at 217-864-5424 or return the form by Friday, September 9th, 2022. You must be a Village Resident to be included on the map.
Forms can be found under the Parks & Recreation tab, by clicking HERE, or can be picked up at Village Hall.